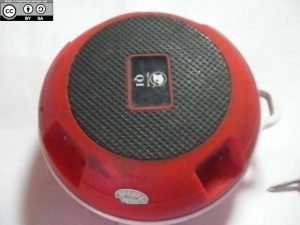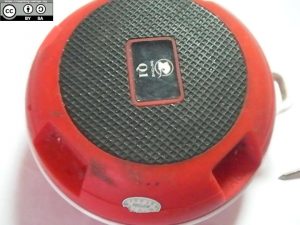 Here is the Video demonstration:

I bought this bluetooth speaker for $2 or PHP100, they cannot test it, so I assumed that it is broken.
It has P3 (MMC/SD/AUX), Off and Bluetooth Mode Switch, Red LED (Charging), Blue LED (Bluetooth reception) and Green (SD Mode). I have tested it and bluetooth works, microSD card reader works but cannot test the AUX (It needs a mini USB to 3.5 mm Jack?). The sound quality is great and the battery power last up to 3 hours (medium volume).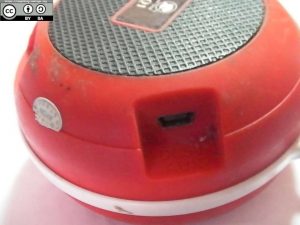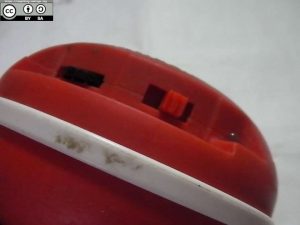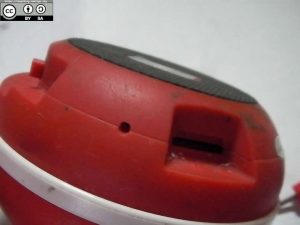 The black rubber sticker hids the three + screws, upon opening it. It reveals a blue PCB (SMD components), with 8-pin SMD IC (8002D), according to the datasheet it is an audio power amplifier designed for low power portable devices that can deliver 3W to a 3Ohm Load with input voltage of 2V to 5.5V, the quiescent current is 10mA (max).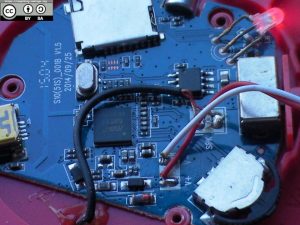 Another IC that appears to have a Ball Grid Array packaging has the label RDA5851S, the datasheet says that this is
a Bluetooth 2.1+EDR Multi-media Single Chip SoC with a lot of features (please read the datasheet.)
In summary that chip has the following features, 2 CPU, 16Mbit PSRAM, 32Mbit Flash on chip, USB 1.1 connectivity, 2 UART interface, 1 SD/SPI controller, GPIO, I2C controller, FM tuner, camera interface, LCD module interface and more.
This device does not have any FM radio functionality but the RDA5851S says it has, I cannot access the pinout of it since it is in Ball Grid Array Packaging.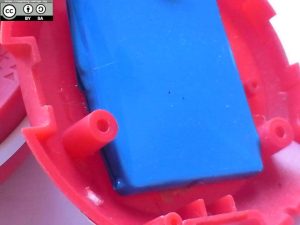 The board has a speaker wire (enameled wire), Battery Cell (Li-Ion) do not know the capacity, since it is glued and I cannot risk damaging it. A USB Mini port with AUX, Red and Green LED in common GND package and a SMD Blue LED. The volume and next potentiometer*, three-way switch, MIC input at the back of the board there are 7 pins that appears to be a test point or maybe two of them is the UART pin, but I do not have any UART to USB module to test.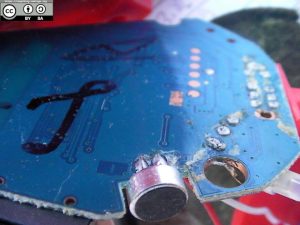 I removed the mic by desoldering it (for privacy reasons), the date marked on the PCB is before the Blueborne Attack is discovered, so it is safe to assume that this device may be vulnerable.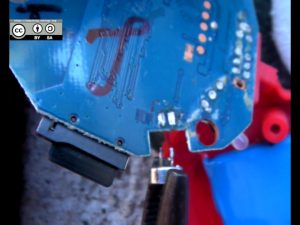 Except where otherwise noted, this work is licensed under Creative Commons Attribution-ShareAlike 4.0 International License (http://creativecommons.org/licenses/by-sa/4.0/).
I hope that this post is useful to you, if you liked this post you may support me via Patreon or liberapay. Thank you for your support. Do not forge to subscribe to my channel.